8 tags
The Summertime Cold
My sinuses are stuffy yet my nose is runny. My upper lip is swollen from wiping my nose so much. (Oh yeah, I feel so very attractive right now!) I don't want to admit it, but I am fighting a cold. It's been over 90 degrees here for days, and I have been hot and uncomfortable. I keep wondering what finally broke down my immune system. My body never succumbed to disease or illness this winter. So,...
6 tags
8 tags
13 tags
14 tags
It's time to take up some hobbies that aren't...
I am bored now that I don't eat all of the time. Really?! I was wasting that much time eating?! I truly had no idea how much I snacked. Yeah, WAY TOO MUCH! I've taken up a few activities to help occupy my time: 1) I've started playing the keyboard again. I'm writing licks. I'm singing. It's awesome. I'm learning how to play The Office theme song. 2) I've started blogging! Hello people out...
5 tags
Reblog if you're a girl who lifts weights
8 tags
For v-day...let's name & eat a cockroach. →
This is what your lady is talking about when she says no, but really means yes. She wants to name & eat a cockroach (made of chocolate! ha!). Of course, this is what her cryptic language means.
5 tags
6 tags
9 tags
Trading in that muffin top.
This morning as I was going to start Jillian Michaels' Week 3 of Ripped in 30, my preteen said to me,  "Mom, you are trading in that muffin top for a pack." These words were worth every amount of encouragement I've ever craved. Thanks, kiddo! (btw, Jillian is sadistic. I love her and what she is doing for my body and self confidence, but damn she's kicking my...
6 tags
Who needs nacho cheese on nachos?
Who needs nacho cheese on nachos? I don't. I don't need faux nacho cheese either. What I need to achieve the same taste & feeling of nachos I used to get at the College cafeteria are these ingredients: -BEARITOS organic unsalted corn nacho chips -chickpeas -organic "canned" hot jalapeños -salsa -finely shredded romaine lettuce Delish!
9 tags
8 tags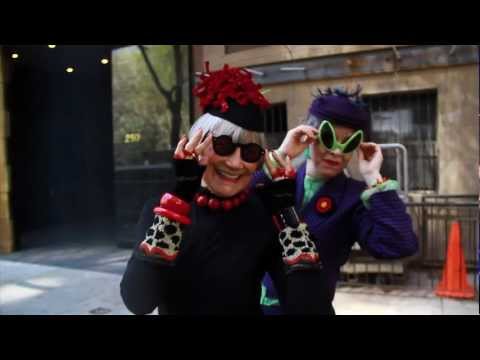 10 tags
"Be Melting Snow - Rumi Totally conscious, and apropos of nothing, you come..."
11 tags
40 down.
I am 184.8 lbs. YES! I haven't weighed this little since '08. My body is starting to look like the body that "is" my body. You know, how I remember my body in my mind. It's refreshing yet shocking, because I have lost almost 40 lbs in two months. Yes bitches, 40 LBS IN TWO MONTHS! Break out the champagne!
17 tags
Paula Deen wants to kill us all with lard, lard,...
"Deen, who told TODAY.com last year that she couldn't do without butter or a deep-fryer, was called out by fellow food personality Anthony Bourdain in a TV Guide article for being 'the worst, most dangerous person to America,' who 'revels in her unholy connections with evil corporations' and is 'proud of the fact that her food is f—-ing bad for...
tumblrbot asked: ROBOTS OR DINOSAURS?
8 tags
"What's happened to your NY resolutions? By now, you may have given..."
– Create Big Things
"the important thing is not to stop questioning."
– albert einstein
10 tags
"I lost 4 lbs this week! Holy flicking crap! What did I do differently? I cut out..."
12 tags
12 tags
McDonald's Discontinues Use Of 'Pink Slime' In... →
Hand me my barf bag and let the vomiting commence!
9 tags
8 tags
11 tags
Dreams 'o Arugula
Last night I had a delightful dream about eating arugula! I was rolling the arugula up into little rolls and then eating them! Just like I do in real life with salad! (yes, I do not eat salad with a fork! Eat greens with my hands like they are chips or sushi rolls. It is a much more delightful experience for me! I savor every handful and delight in every bite! Yay for greens and greens in...
5 tags
pass the pepper
My 3 Kings: red, black, & corn.  http://lockerz.com/s/173367404 http://lockerz.com/s/173367415 Shared via TweetCaster
"if liberty means anything at all, it means the right to tell people what they..."
– george orwell (via fuckyeahveganlife)
7 tags
"Winning is not a sometime thing; it's an all time thing. You don't..."
– Vince Lombardi
7 tags
"As I get smaller, so do my feet!"
– Jenny Stevens
16 tags
10 tags
11 tags
I've always been pretty, but I was fat.
I am a pretty girl, but I've never been "thin". I've always been curvy, muscular, athletic, or just flat out…thick. I was always told that I was built the way I was because of genetics, bone structure, and a slow metabolism. Those statements are lies. I can lose weight. I am losing weight. I've lost a great deal of weight since I changed my life. I'm up to...
6 tags
Hero or Villain?
I'm doing well. I've lost another pound. I have a question for you: if you had to be labeled would you be a "hero" or a "villain"? I have been thinking about this all day. I don't really know what I would be, but here's what I do know: I know that I have a good heart and a strong mind, but I don't always choose the route that everyone else...
9 tags
!Holiday Miracle! My weight stayed the same!
Over the course of the extended holiday weekend, my weight stayed the same! It was hard as hell when my neighbor brought over peanut butter rice crispie squares covered in chocolate frosting. I knew I didn't want that them, but eating shit is a holiday tradition. Right?! Not anymore. My mantras: I don't want to be a fatty. I am thin. I am healthy. I control what enters my body. I am...
New Wave Detectives: Know when to make a hipster... →
newwavedetectives: As Dorothy Gambrell once said, hipster jokes are often a lazy way to make people the Other. But that doesn't mean the word hipster hasn't lost meaning - you just have to know what that meaning is. If you don't believe in consumer culture and you genuinely believe in DIY, thrift stores and…
4 tags
7 tags
Ways to Mindfully eat this holiday season. →
7 tags
"just one bite" →
This article is about how dopamine levels in the brain can drive us to eat junk. This is why "just one bite" can drive you over the edge. Uggh. I've felt that clawing, nagging, obsessive feeling about food most of my life. I had always wondered why I felt such an uncontrollable urge to stuff my god damn pie hole after eating sweets, something salty, or fatty. So, this holiday...
10 tags
6 tags